Come work at our school!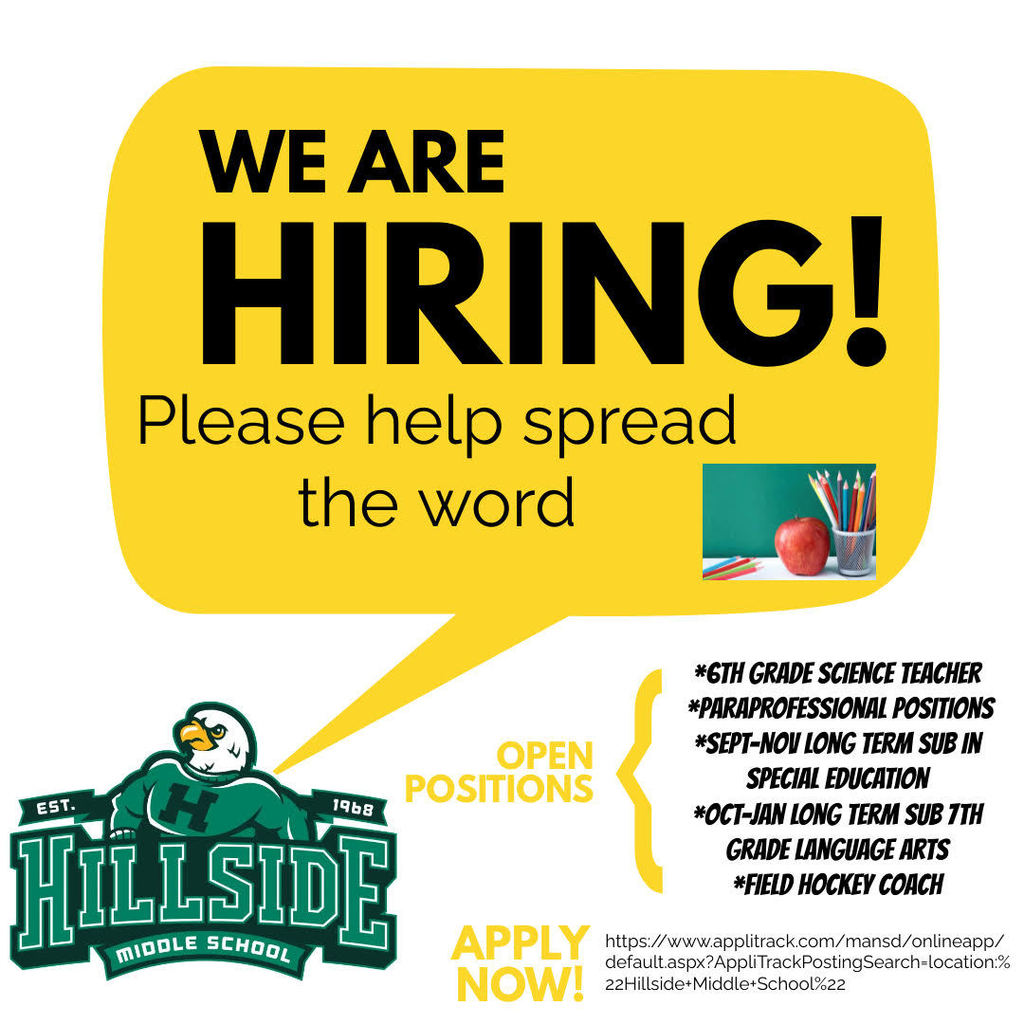 Summer is coming quickly and, along with our community partners, we've got summer programs for students of all ages. You can read more about the summer programs around the city and sign up today at
https://www.mansd.org/page/summer-2023
.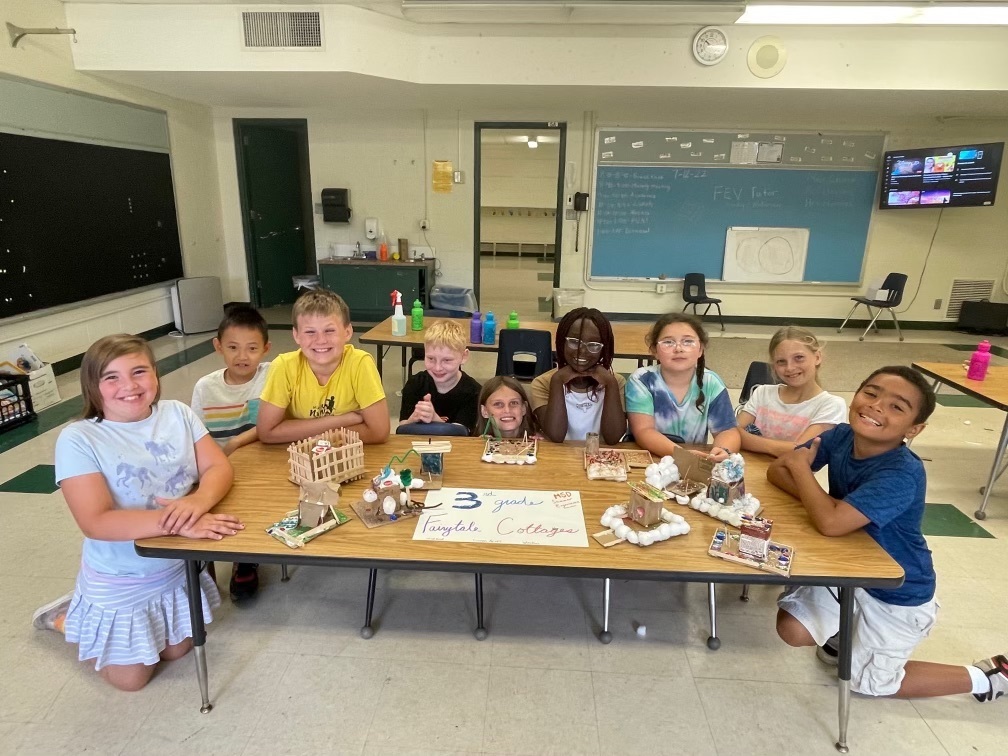 The state Board of Education is proposing changes to state minimum standards, known as Ed 306. As part of that process, a series of listening sessions has been scheduled around the state, including one at Memorial High School at 6 p.m. on June 5. You can find more information about the proposed rule changes here:
https://bit.ly/NHED306
.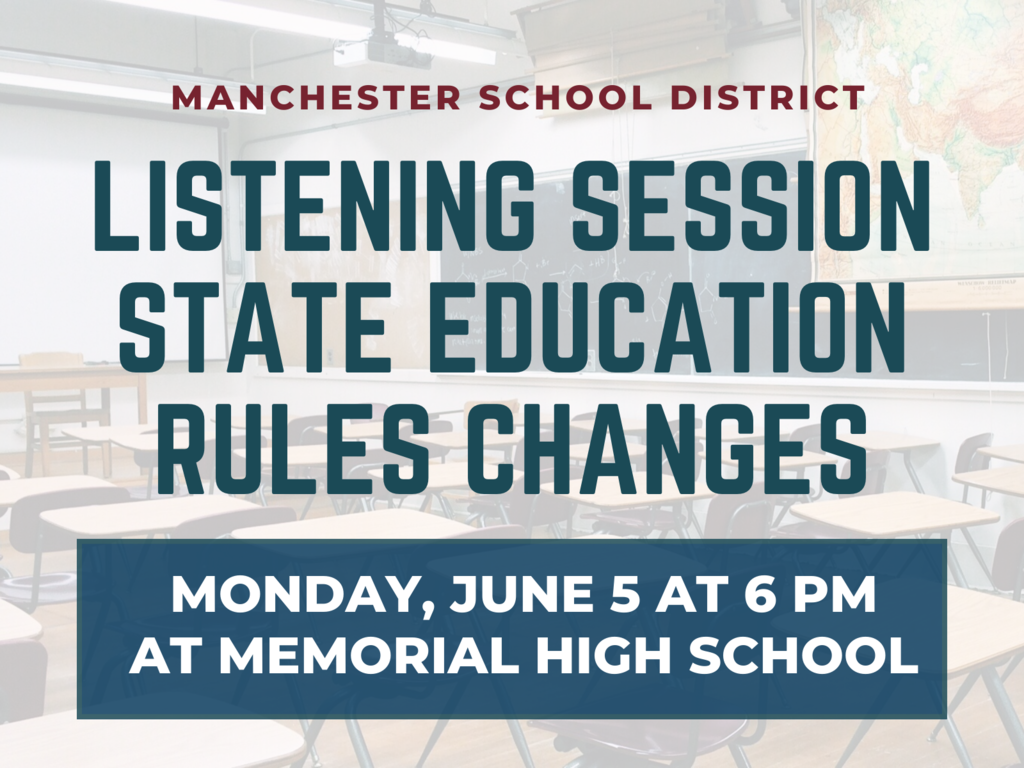 Need to register a new student? We're hosting an in-person registration event from 5-6:30 pm TONIGHT, Thursday, May 11, at Beech Street School. Assistance will be available. Please note: Students must be age 5 by September 30 to start school this fall. More info at
https://www.mansd.org/o/msd/page/register-a-student
.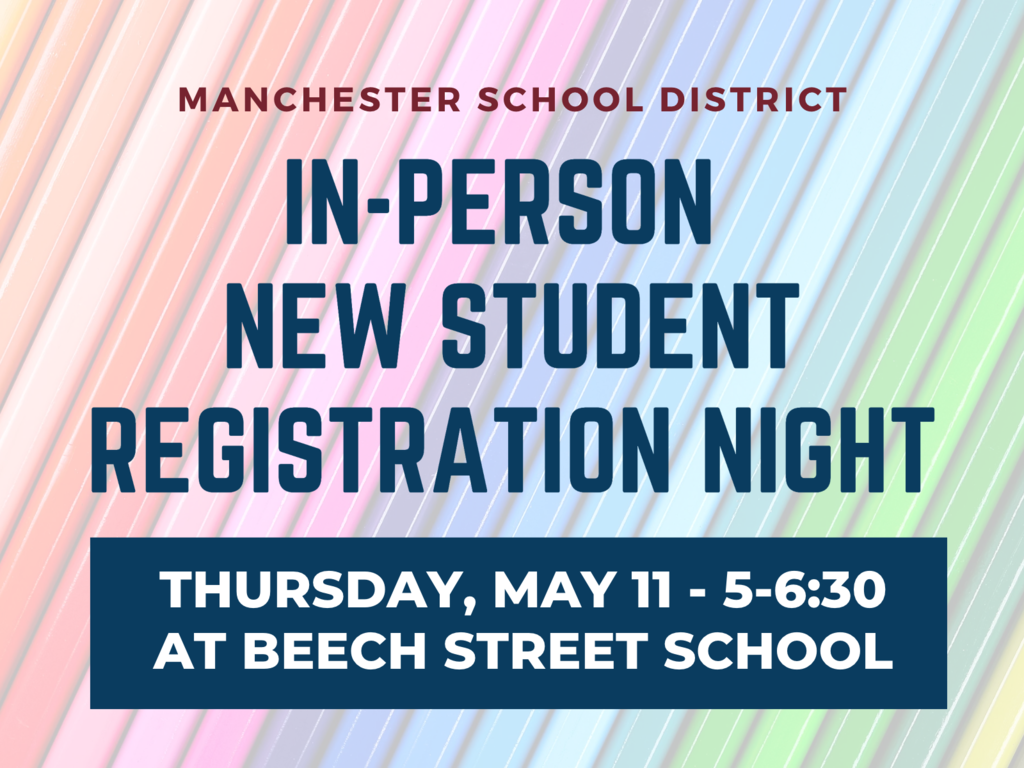 The "seed catalog" in the library media center is a hot spot for staff and students to "check out!" Thanks to Donors Choose and the Manchester Home Depot for donations to get it up and running.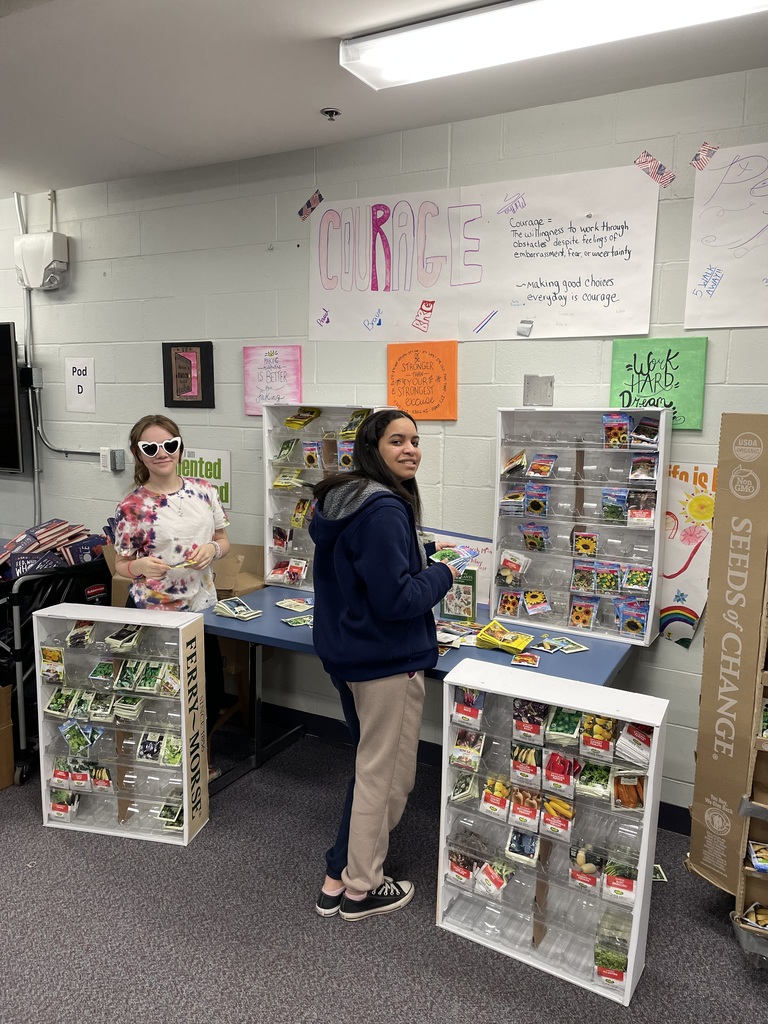 Program flyer: Chandler's Ball 3 on 3 tournament will return this summer, with three divisions for players ages 10 to 21. Tournament cost is $15 per team, with proceeds supporting maintenance of Sheridan Emmitt Park. You can find more information on the attached flyer.
Flag Football-Practices are 4:00-5:30 on Mondays on the Hillside field. Thursdays are the games at Livingston's field with exact times TBD
Hillside's Music-A-Thon is continuing! Help if you can!!!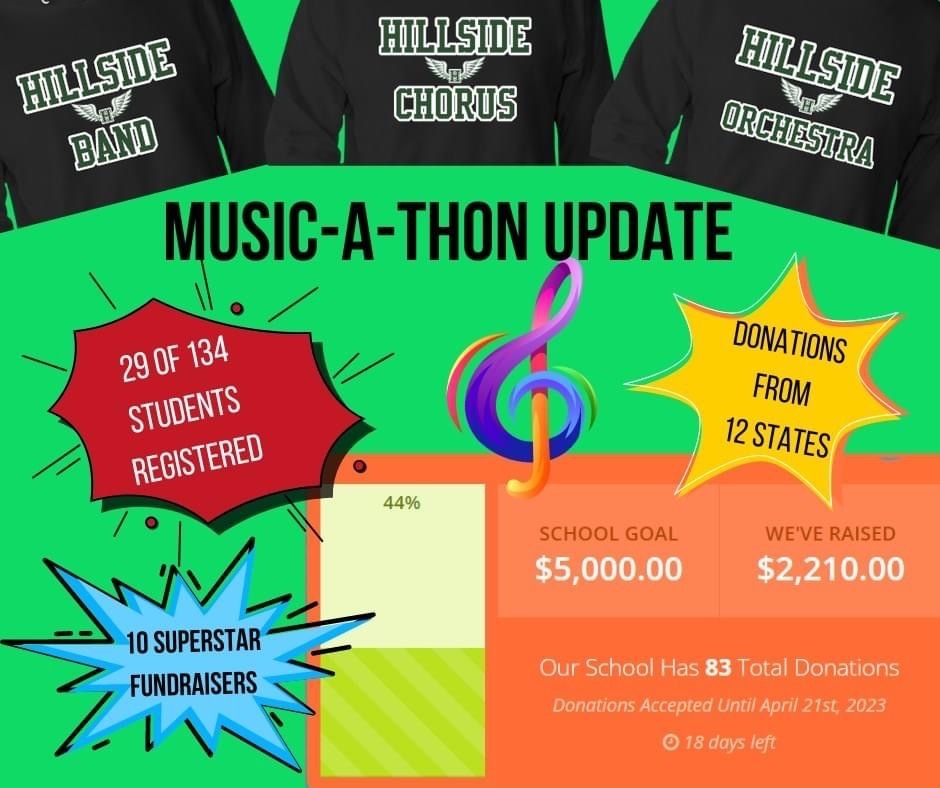 Thanks to the Hillside PTO for the new equipment! The students are loving it!!!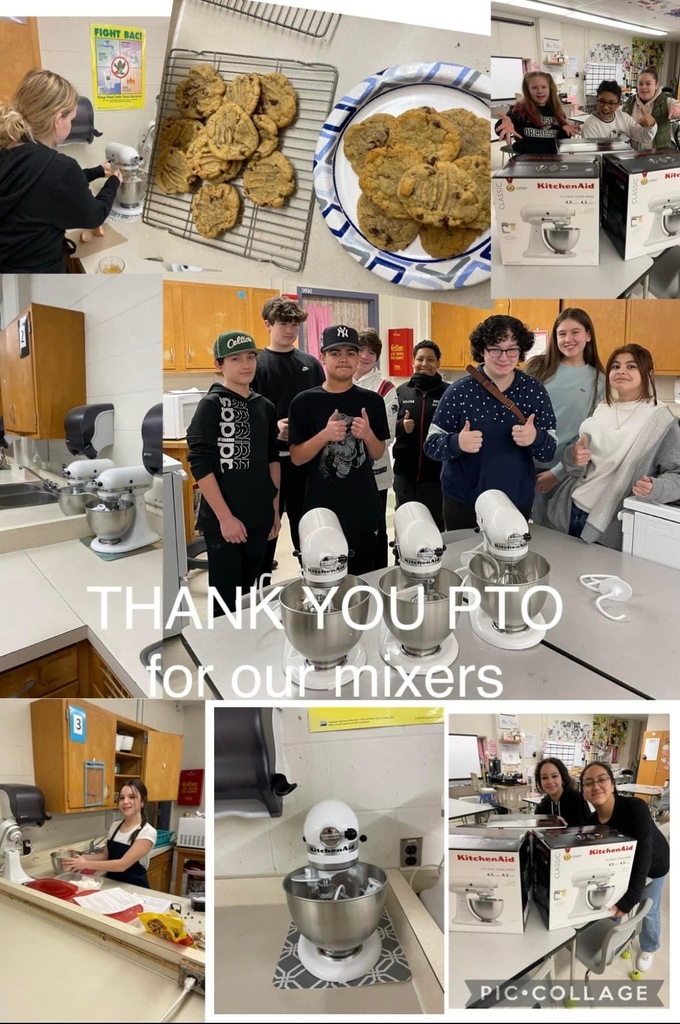 Hillside's Spring Book Fair dates just announced. The week of May 1st students may visit the library media center to attend and view the latest Scholastic Book Fair offerings.
The What Now podcast crew: Emmalise, Yoniel, Manny, Noah, and Josaphine invite you to listen to their latest podcast called "Stay With Me". Listen to the hosts, along with some other STAY students, discuss how the class is structured and all the great benefits of being in the class. Find the What Now podcast on Spotify or wherever you listen to podcasts.
Hey, sports tryouts are this week! Flag football on April 3rd and 4th from 3-4 in the gym. THIS IS A CHANGE OF TIME Boys soccer on April 6th and 7th from 230-4 in the gym. This is a change. Girls Soccer on April 4th, 5th and 6th at 3:00-4:30. Tryouts will take place in the back parking lot. Players must wear sneakers as we will not be able to be on the field. Please meet in the main lobby at 245 on Tuesday. Boys and Girls Track on April 3rd, 4th and 5th at 2:30. Softball/Baseball will not start until 4/10….more info to come ***Make sure you complete the online registration, Family ID, before tryouts

Registration is NOW OPEN for new students for the 2023-2024 school year! We are excited to welcome new students and families in September. Please note: In order to start school next school year, students must be age 5 by September 30. You can apply online today or sign up in person at one of our sign-up events. Find information on sign-up events and a link to register at
https://www.mansd.org/article/1057652
.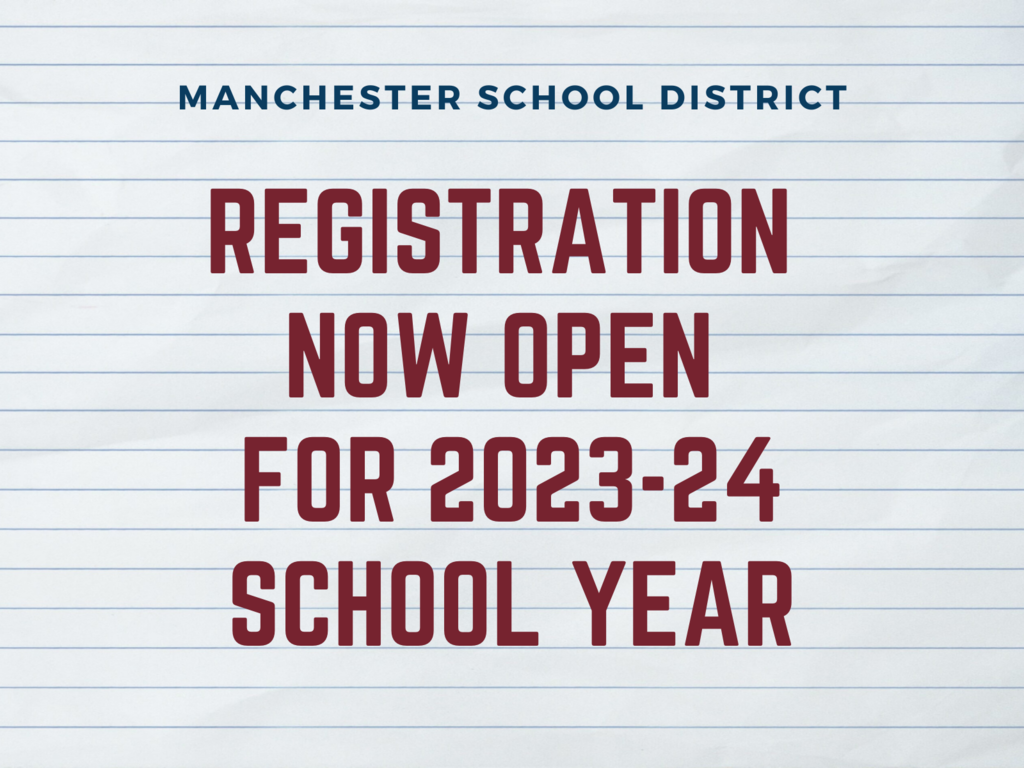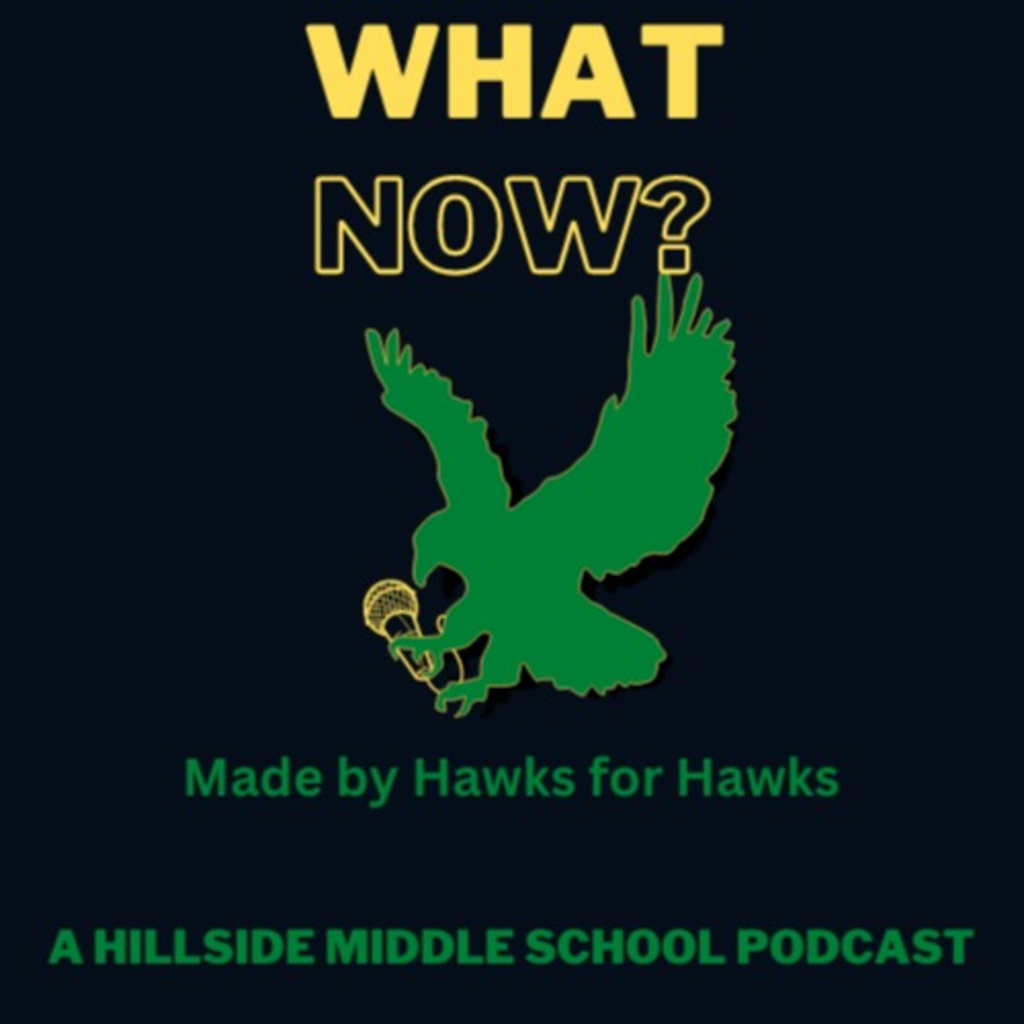 There is a two-hour delay for Manchester School District on Wednesday, March 15, due to winter storm clean-up. This affects Kindergarten through Grade 12 and full-day pre-kindergarten. Morning pre-kindergarten is cancelled. Afternoon pre-kindergarten starts at regular time. You can find detailed start times for each school level under a two-hour delay at
https://www.mansd.org/page/school-closings-and-delays
. Please use caution traveling in the morning.

Due to the winter storm, Tuesday, March 14, will be a remote learning day for students in Kindergarten through Grade 12. There is no pre-kindergarten on Tuesday. All after-school activities are cancelled on Tuesday. Remote learning technical support will be available during the day Tuesday. To get support, you can call 603-413-3420 or email
techsupport@mansd.org
.

Program flyer: NH Swim School presents Introduction to Swim Team this summer for middle and high school students. The program runs from July 3-August 10 at Livingston Park. Register online at
www.manchesterswim.com
.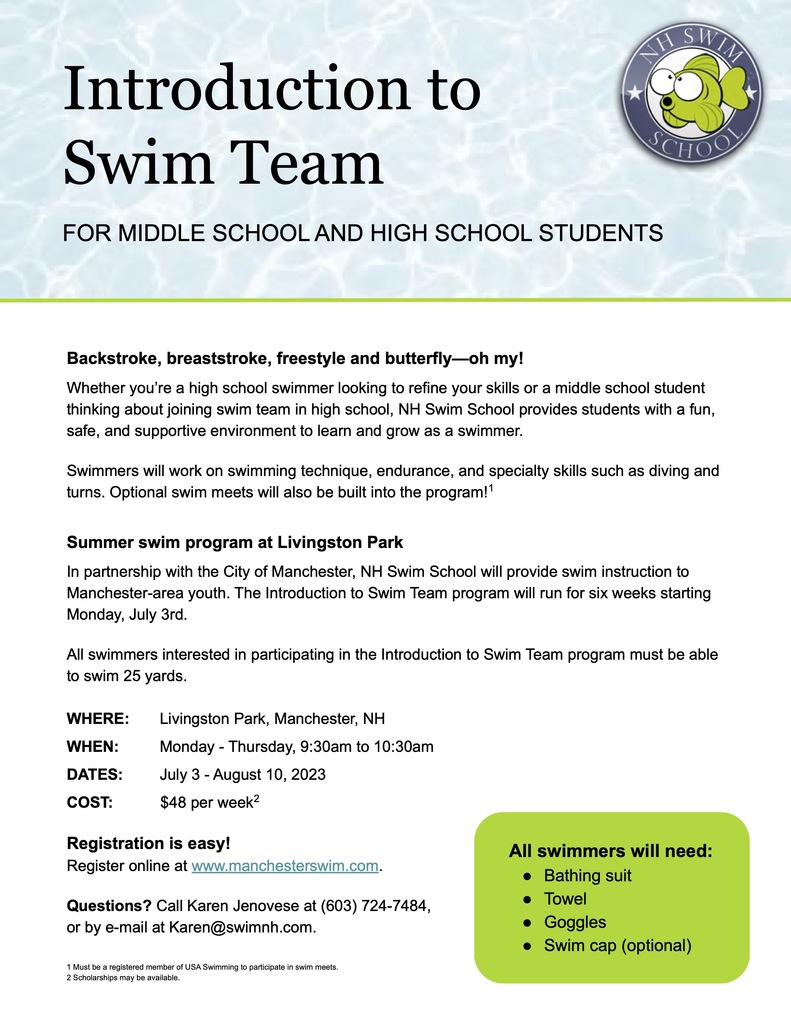 There is no school next week – February 27 through March 3 – for February vacation. Have a happy, safe break and we'll see you back on Monday, March 6.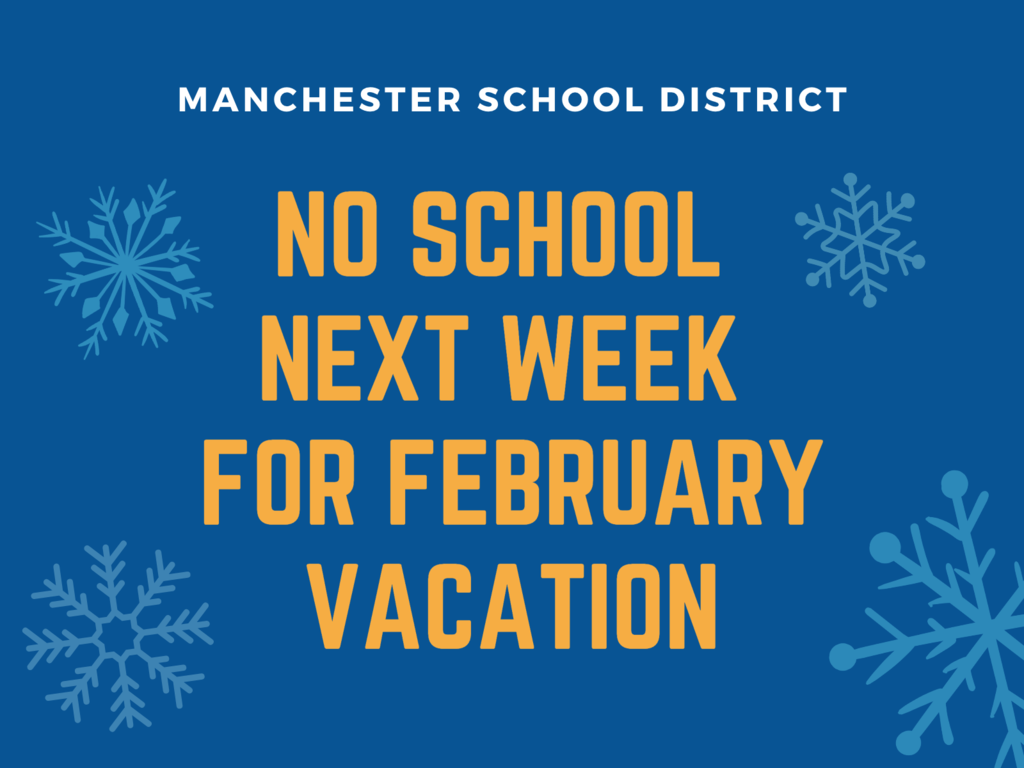 There is a two-hour delay for Manchester School District on Friday, February 24, due to icy road conditions. There is no morning pre-kindergarten. Under a two-hour delay, schools open two hours later than normal. Please be cautious getting into school today.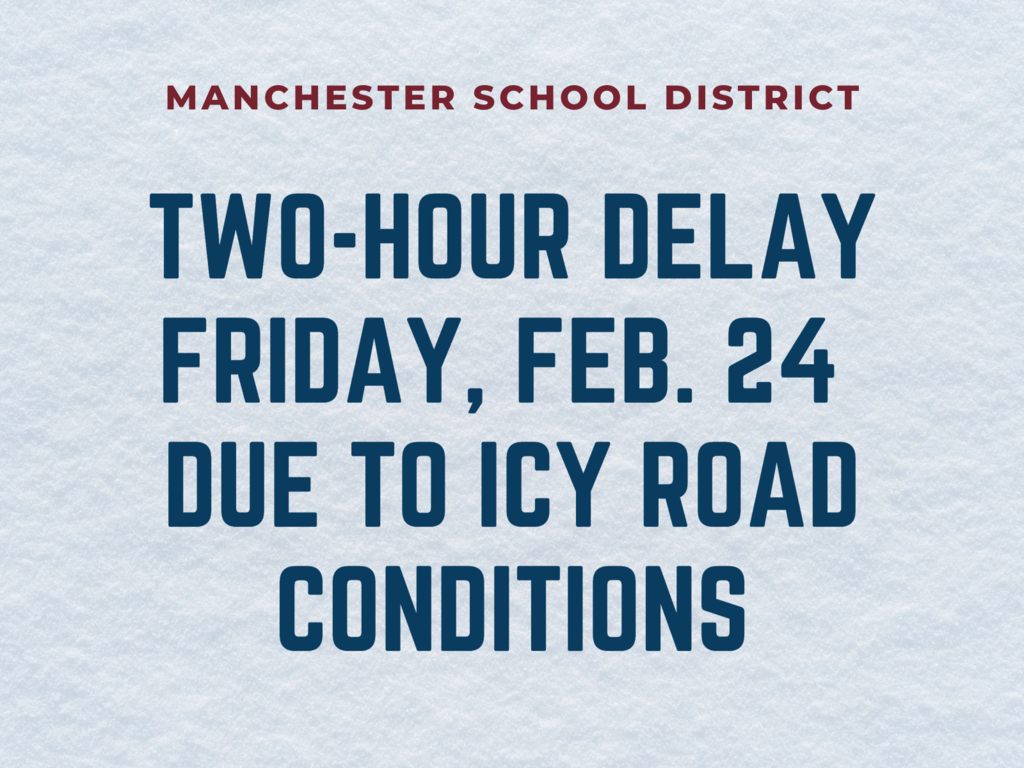 There is no school Thursday in Manchester School District due to the winter storm. There is no remote learning. All activities and athletics are canceled on Thursday.